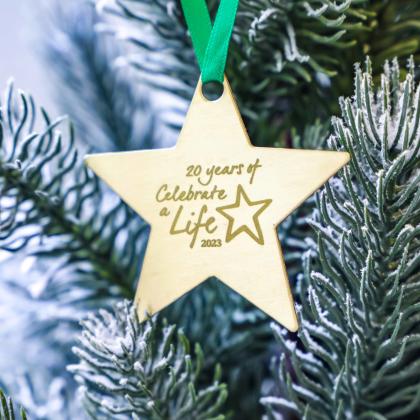 Every year, thousands of stars are named and hung on Christmas trees outside the Royal Marsden hospitals. Each star has a story of its own and we would love to hear about your shining star and why the song you have chosen is meaningful to you.
If you would like to dedicate a song to someone special for our special 'Celebrate a Life' request shows please fill out your details below.
The shows will be broadcast after each of the Carol Services at 8pm-10pm on Tuesday 5 December (Sutton) and Thursday 7 December (Chelsea). They will also be repeated at 6am and 2pm the following day.
You can listen to the shows via this website, by downloading the Radio Marsden App, through a smart speaker and for patients currently on one of the wards, via your room TV.
We will make every effort to play as many requests as we can, but unfortunately, we cannot guarantee that everyone's request will be played. As part of the show, please be aware that we may share your name and story on-air, so we ask that you only provide information that you are happy with us mentioning.
You can find out more about Celebrate a Life 2023 here.