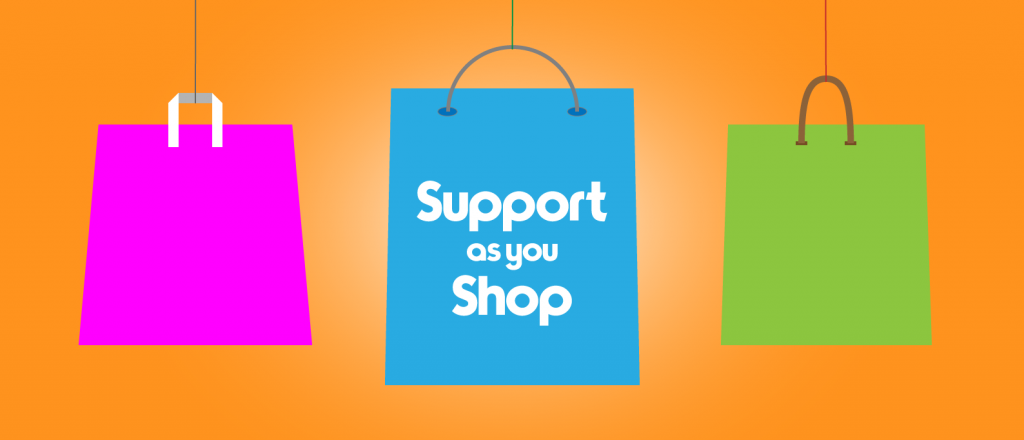 Did you know your every day purchases can help keep Radio Marsden on air? We're excited to share two great new ways you can donate to Radio Marsden that won't cost you a penny!

What is Smile and how does AmazonSmile work?
AmazonSmile is a website operated by Amazon with the same products, prices and shopping features. Your shopping experience stays the same, but every time you shop on AmazonSmile, Amazon donates to your chosen charity.
How much does AmazonSmile donate?
Amazon automatically donates 0.5% of the purchase price of eligible products to your chosen charity when you shop on smile.amazon.co.uk. The good news is shopping with AmazonSmile doesn't cost you, or your chosen charity, any extra.
How do I get Amazon smile?
If you already have an Amazon account, you can begin shopping instantly. Simply visit smile.amazon.co.uk to get started.
Log in to your Amazon account and search Radio Marsden in the 'pick your own charity' search bar
Select Radio Marsden
You'll receive an email from Amazon and you're ready to shop
Shop as you normally would, knowing each purchase you make helps fund the healing power of music by keeping Radio Marsden on air
How to use Smile on the Amazon app
The main thing to note with Amazon Smile is you always need to purchase your items through smile.amazon.co.uk rather than the main Amazon site. If you use the Amazon app we have a handy workaround:
Shop on the app as you would normally, adding items to your basket
Before you checkout, switch to smile.amazon.co.uk on your mobile browser to complete the process.
If you use an Apple device: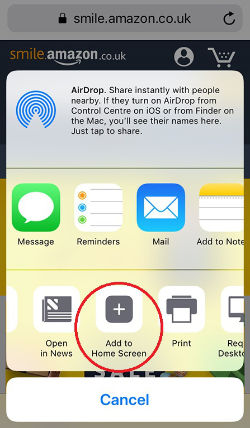 Visit amazon.smile.co.uk in your Safari browser
Tap the share button and scroll right to select 'add to Home Screen'
Click add and then delete your old Amazon app

What is Give as you Live and how does it work?
Give as you Live is an online fundraising platform that allows you to raise money for your favourite charity, just by shopping online. When you shop at one of the 4,200 leading stores via the Give as you Live website, the store pays Give as you Live a percentage of your total purchase price in commission and of this, 50% is passed on to your charity of choice.
How much does Give as you Live donate?
The donation amount varies from store to store but Give as you Live commits to giving 50% of the commission they receive from retailers to your favourite charity. Every time you make a purchase through Give as you Live they'll email you within 1-7 days to let you know how much you've raised. You can support any of the 200,000 UK-registered charities, but we hope your consider Radio Marsden as your charity of choice.
Will your shopping cost more?
No, according to the Give as you Live website you'll see the same price as you would if you'd visited the store's site directly. The money that is donated to your cause is a commission that the retailer pays Give as you Live for directing a sale to their website.
How do I get Give as you Live?
To get started, simply visit giveasyoulive.com and log in or sign up for free. When you sign up, you'll be asked to choose a charity to donate to:
Use the search bar to search for your favourite stores
Once you've found the store, click 'shop & raise' button
You'll be redirected to the store's website where you can shop as normal
Once you've made a purchase the store will confirm your transaction with Give As You Live
They'll then send you an email confirming how much you have raised for your chosen charity.
Give As You Live will only donate to your chosen charity when you go through their website. You can download their donation reminder bar so you never forget.
If you use a smart phone you can also download the Give as you Live app.
Visit the Give as you Live website to find out more.
Thank you!
All AmazonSmile and Give As You Live donations to Radio Marsden will go towards providing a top quality service to patients of both The Royal Marsden Hospitals… not to mention their friends and family listening live via our website.