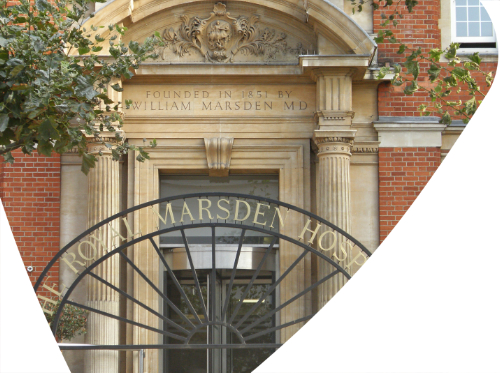 Radio Marsden is the hospital radio station serving the Royal Marsden Hospitals in London, 24 hours a day.
In 1969, our founder, David Peschier, was scouting around hospitals in the local area, trying to find a hospital radio station he could join. None of them had one, but the Royal Marsden liked the idea, and invited him to start one up. The first Radio Marsden programmes were recorded onto tape, and 'broadcast' in a special show which was presented in person in a day room.
Radio Marsden is an established and well-respected name in the hospital with a long and illustrious history behind it. For many years, programmes were broadcast to the Sutton hospital only. A major milestone was achieved in 1980 when Radio Marsden linked up with the sister Royal Marsden hospital in Fulham Road, Chelsea, for the first time. Now, Radio Marsden could be heard in both hospitals, and in 1992 Chelsea got its own studio. In 1999, a further technological leap was made, and for the first time patients in Sutton heard the sound of Radio Marsden broadcast from Chelsea.
More milestones came for the station when both studios were completely refitted in 1998 with a grant from the hospital's League of Friends. In 2000, after many years of fundraising, our Outside Broadcast Unit first took to the streets. In 2006, we purchased and installed a computerised playout system, and in October of that year Radio Marsden went 24-hours to patients of the Sutton hospital, with the Chelsea branch following in April 2007.
For our 40th birthday celebrations in 2009, Radio Marsden broadcast on FM and online for the first time. While the FM licence was temporary, Radio Marsden took the decision to continue broadcasting online on a permanent basis, providing a direct link to patients, their families and friends – even when they're not physically located in the hospitals.
After 15 years' demanding service, our Sutton studio was again rebuilt over a one-month period in November 2013. During this time, we continued to broadcast to patients using our automation system, with presenters recording dedication messages using a laptop and headset microphone. Our current studio is state-of-the-art, with technological advances meaning it is now possible to broadcast a custom programme to each hospital entirely from our facilities at Sutton. As a result, our Chelsea studio space was returned to the Hospital Trust in 2015 and now forms part of an occupational therapy suite.
Many celebrities have been visited and interviewed by Radio Marsden over the years. These have included John Cleese, comedian Tim Vine, several pop groups including Steps, Westlife and Girls Aloud, DJ's Chris Tarrant and Fearne Cotton, former Prime Ministers Lady Thatcher, Tony Blair and David Cameron, and perhaps most notably, His Royal Highness Prince William.
Meeting and interacting with our audience is central to what we do. Radio Marsden is a patient-led station; all of our presenters and even our off-air volunteers visit all of the wards on a regular basis. Some cancer treatments can result in extended stays in hospital, meaning that we get to know individual patients and build up a relationship with them. This is particularly rewarding for us in the case of elderly or isolated patients, or those who are far from home, as sometimes Radio Marsden volunteers can be among the only people that patients in these situations have social contact with.
We're very happy to chat with our listeners at their bedside – we like it even more when they pop down to the studio for a coffee and a look through our vast record library!