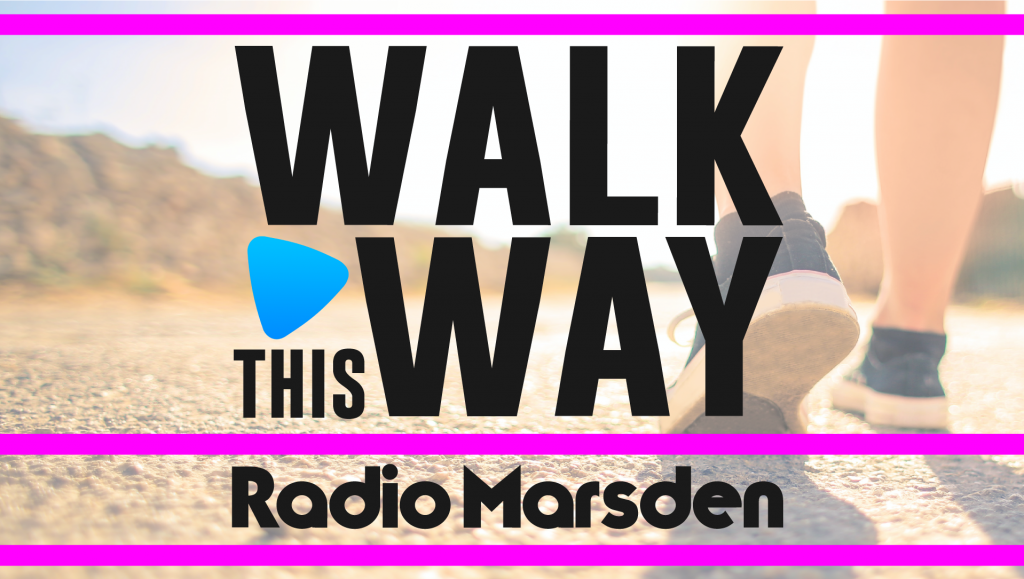 Take part in the first Walk This Way for Radio Marsden fundraising event and complete a mile a day in June 2021.
Radio Marsden is the hospital radio station serving the Royal Marsden Hospitals in London, 24 hours a day.
It is entirely operated by volunteers and even lockdown didn't stop us. Many of our members created makeshift home studios to keep our brilliant range of programming on air so that Royal Marsden patients always have friendly, familiar voices and fantastic music to tune into, day or night.
We need your support to keep us on air and offering a valuable add-on to the incredible patient care provided by the hospital staff.
Walk, jog or run. Take part as a team and notch up the miles together. Or push yourself to your limit as an individual. The choice is yours. Don't worry if you miss a day, you can make up the miles at any point over the month.
Just set your fundraising target then safely get out and about for your favourite route while helping to keep Radio Marsden broadcasting to the patients of the Royal Marsden Hospitals.
Here's how it works:
SIGN UP
Sign up to create your own JustGiving page to set your walking and fundraising target. On page 2 of the process select "Fitness from Home' and on page 3, don't forget to choose this charity appeal!

GET MOVING
From 1 June, start walking, jogging or running at least one mile every day – push yourself and go further if you like!
RAISE DONATIONS
Make a donation or collect sponsorship through your JustGiving page and help keep Radio Marsden on air for the patients of the Royal Marsden Hospitals in London.
Why take part?
Burn those lockdown calories and improve your fitness
Reduce stress and improve mental wellbeing
Fun challenge for all the family
Track your miles
There are plenty of free apps you can use to track your miles. To make things even easier, you can download Strava for free and from there you can:
TRACK YOUR MILES
Know how far you've walked and how much further you need to go to reach your daily and monthly target.
CONNECT TO YOUR JUSTGIVING PAGE
Automatically track your progress on your JustGiving page by connecting it to your Strava account.
JOIN THE RADIO MARSDEN STRAVA CLUB
Add your miles to the Radio Marsden total and see how your fellow Walk This Wayers are getting on.
And don't worry if you've missed a day, you can make up the miles another day.
Join the conversation
Stay motivated by joining the Walk This Way for Radio Marsden Facebook group. Share your progress and cheer on your fellow fundraisers. Milestone certificates will be awarded as you rack up those miles!